Breaking through a male-dominated industry
It's not surprising that many people often regard casinos as places where men go to unwind. The idea has always been that men are much more inclined towards gambling and the luxurious casino ways, but all over the world, women are already starting to smash this stereotype. In fact, many of the redesigns that Roger Thomas, famed designer of the Wynn Resorts, revolved around the fact that a majority of the gamblers were women. Designs for older male gamblers were failing, and "After some investigation, it became clear that the problem was a demographic one. Men weren't playing these games; women were."
But we look at the headlines and see that the industry is still mostly dominated by males. Those winning international competitions for poker and blackjack are still mostly men. A study published by Harvard showed that something about the way a woman's mind works makes it so that they prefer casino slots over table games, but there have been some women who've proven themselves worthy of infiltrating some of the world's top competitions for card games, and most of this is thanks to the growth of online gambling. Since the founding of Intercasino in 1996, women have had much better access to casinos and card games through the internet, allowing them to hone their skills and show others just what they are capable of. Here are three women who have shown just what girls in the casino industry can do:
1. Jennifer Harman
Jennifer Harman is among the players who have proven that women are a force to be reckoned with on the poker tables, and she uses the fact that she's a woman to her advantage, turning the tables on players who believe stereotypes about female poker players. "It probably helps me to be a woman. In general, most men don't think women can play. So, what often happens is that they try to run over me. They bluff their money off to me. I guess they see me as a meek little girl and think that I'm easily bluffed. I'm not," she says.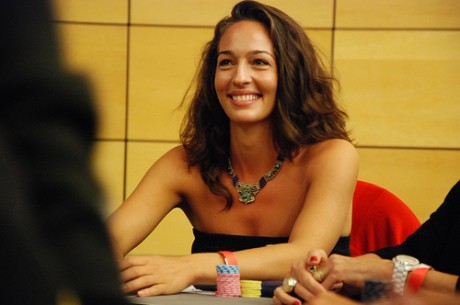 2. Kara Scott
Kara Scott is one of the most well-known female poker players in the world, and she's smashed more than just a few stereotypes about women. She doesn't just cover poker games, but she's a rather talented player herself. Also an avid fan and practitioner of MMA and die-hard Star Wars fanatic, she's definitely not your stereotypical girl.
Debated the merits of The Arrow vs The Flash vs SHEILD at the poker table the other day. That's some top quality chat, imo.

— Kara Scott (@KaraOTR) April 6, 2015
3. Annie Duke
Annie Duke has won several major poker tournaments since dropping out of the University of Pennsylvania, where she was completing a Masters Degree in Cognitive Psychology. She also double-majored in English and Psychology in Columbia, so there's no doubting this lady card shark's brainpower. When asked about "Ladies Poker Tournaments" however, she had rather strong feelings: "Poker is one of the only sports where a woman can compete on totally equal footing with a man, so I don't understand why there's a ladies only tournament." After successfully conquering the poker scene, she also joined Celebrity Apprentice in 2009 and finished second to Joan Rivers.